The 4 Types Of Social Proof To Build Trust On Your Website
02 October 2018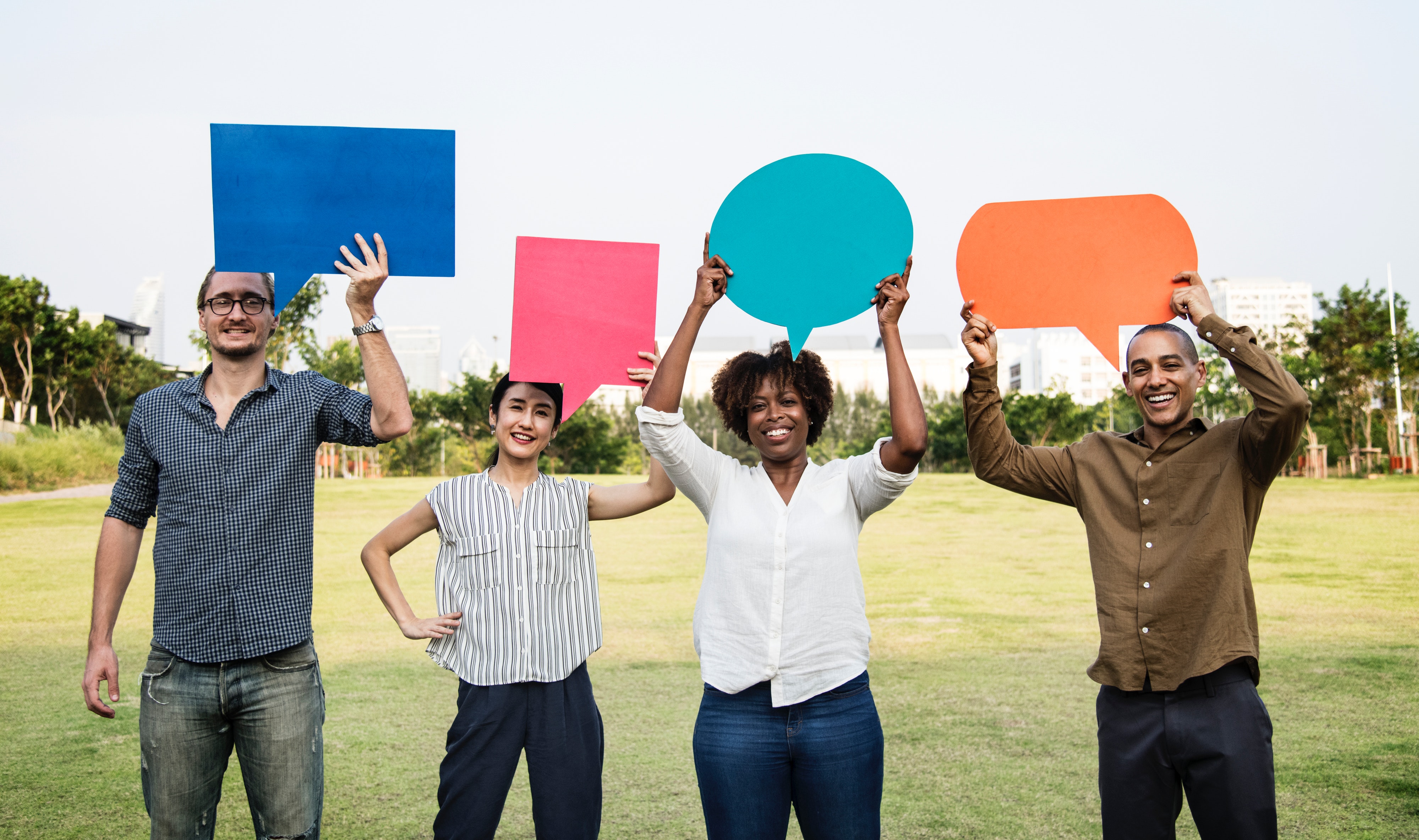 Web design is a means to an end, and the best measure of the effectiveness of any website is if it helps to generate business results - sales and enquiries.
Whether you are running a consultancy business, selling Software-as-a-service (SaaS) or an e-commerce store, you probably want to see a substantial and consistent return on your web development investment. Smart marketers today know that while great copywriting and design can definitely make your website look professional and compelling coupled with great user experience, but all that might go down the drain if your web presence lacks one critical factor: Trust!
From restaurant reviews to recommendations from our family and friends about the latest iPhone, we make decisions based on the opinions of others that we tend to trust.
This applies to in the online world, this form of trust is called social proof and with the correct selection and application, you can build the level of trust on your website to help guide your visitor to take action.
In fact, a survey conducted discovered that around 90% of buyers who read online reviews claimed that a positive online review influenced their buying decisions with more than 60% of customers being more likely to buy from a website containing unbiased product ratings and reviews.
In this article, we will showcase the top 4 social proofs you can easily incorporate into your website (no matter your industry or service/product type) to build trust with your prospects and increase those conversions and sales!
Social Proof #1 - Customer Testimonials
One of the most commonly seen types of social proof is the customer testimonial and it is no surprise why - more than 90% of people trust recommendations from their friends, family and peers while almost 70% of prospects trust recommendations from total strangers!
If you haven't gathered testimonials before, not to worry! A great testimonial follows a proven structure that can be easily replicated for success. The trick here is to understand how a good testimonial is crafted so that you can guide your customers through a series of questions when you decide to interview them for a testimonial.
The time tested testimonial structure contains 3 elements:
The problem facing them before they found your product or service
The details and process of how your product/process helped them
The tangible and specific results or benefits they enjoyed after using your products
For example the testimonial below on the homepage of Leadpages (a software service company) helps bring attention to a key benefit of their platform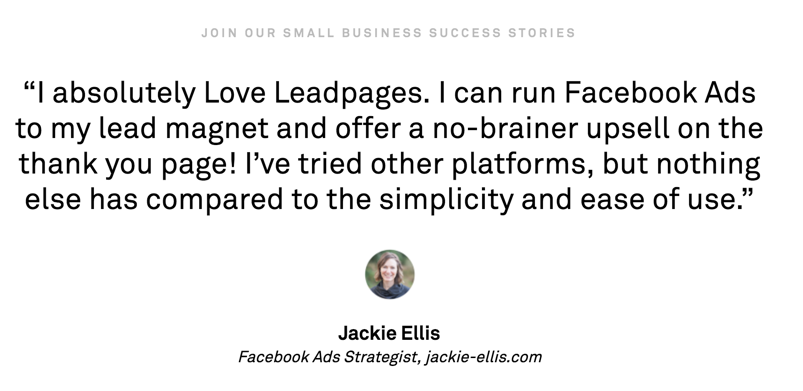 This testimonial shows the customer running the problem of finding a simple and easy platform before leadpages and after using it, her problem is solved and benefited from having the ability to run Facebook Ads to her lead magnet and integrate an upsell as well!
Social Proof #2 - Media Mentions & Online Features
Has your business or product been featured in the media recently?
These could include mentions in the newspapers, interviews on online influencer blogs or youtube channels, magazine features and unsolicited reviews on authority industry sites.
While many businesses are beginning to hire professional PR or content creation teams to get themselves featured in the media, from television spots to live interviews on social media as well as traditional articles on print - because it simply works, even today!
If your company or solution has been featured in the media, now is the time to leverage this opportunity and spin it into powerful social proof on your website. This allows your brand to showcase credibility and position yourself as an authority within your industry.
And, best of all, it doesn't have to be complicated at all.
Close.io, an email marketing software company, expertly uses their online features on Forbes, Techcrunch and The New York Times and subtly weaves it into your website by putting the media logos at the bottom of the website.

Alternatively, you can also place company logos at the introduction of your page, just slightly below the hero section, like how Alex Berman of Experiment27 does it for his consultancy landing page.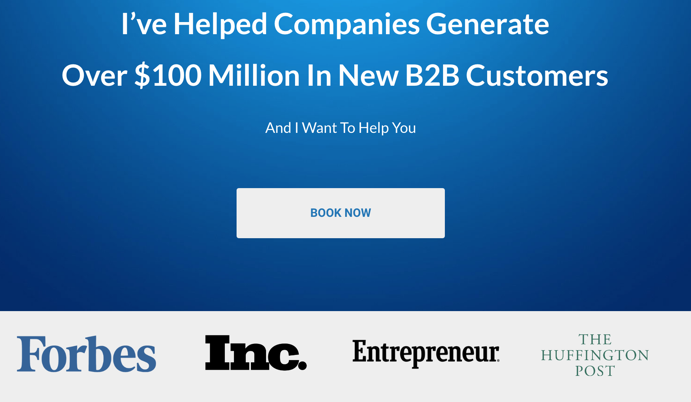 Social Proof #3 - Logos of Notable Customer Brands
If you sell a service or product to other businesses, this is a rather important social proof you should take advantage of.
While you might have hundreds or even thousands of customers, the key question is, which customer logos should you select to feature as social proof?
The best way is to take a step back and think about the type of customer you are looking to attract.
If you are a small business selling accounting and bookkeeping services to financial firms, you want to be showing customer logos related to the finance and investment industry.
If your business sells software to enterprise level clients, it would be better to feature big corporate companies that trust and use your product.
Zendesk, a customer service software company, uses a mixture of big brands and startup logos as their social proof to attract a wide variety of prospects that might be interested in their product.

Social Proof #4 - The Number Of Customers Served (Or Products Sold)
Selling to 100 customers is good, selling to 1000 customers is great and if you have a product or a service that is helping tons of customers, you owe it to yourself to highlight that success on your website or landing page.
While the numbers might vary for different industries, featuring it prominently within your website helps to build trust with your prospect - after all if you have thousands of customers, you probably are doing something right.
But what if you have other kinds of statistics that are equally impressive?
Use that too, don't confine yourself just to the number of customers or sales made! Other great social proof includes:
Number of email subscribers ('Join more than 20,000 subscribers on our mailing list!')
Amount of products shipped ('More than 1,000,000 bottles shipped worldwide!')
Number of fans on Facebook ('Loved by over 400,000 fans globally')
Take Basecamp for example, by proudly show the number of businesses that signed up just last week! By also using specific numbers such as '3,659 businesses', Basecamp uses the power of specificity to make the statistic even more believable.

Looking to develop a website strong with social proof?
Contact our team at 24K today to turn your project into a reality and showcase to the world the best your business has to offer!