Condo Facility Booking System
Managing A Condominium & Looking For The Best Online Facility Booking System?
Condo facilities can be difficult to manage - from conflicting maintenance schedules to various tenants dropping prior bookings, our condo facility booking system makes managing your condo facilities easy and simple for both your staff and residents.
A Complete Facility Booking System
At 24K, our web-based condo facilities booking system contains an easy-to-use UI (user interface), mobile application (iOS / Android) and customised backend modules to manage all facilities that a condominium will have. These include:
Function room bookings
Barbeque pits reservations
Game & KTV room bookings
Multi-purpose room bookings
Clubhouse reservations
Tennis, squash and basketball court bookings
Swimming pool lesson bookings
Simple To Use. Incredible Experience.
Perfect for tenants and condo managers alike, our condo facility booking system has been used by major developers and MSCT as their one-stop solution to effortlessly control their facilities utilisation, giving residents the ability of online bookings in real-time.
01
Instant Bookings In Real Time
Residents can view and book their facilities in real time that updates the system immediately, removing any hassle for condo managers. With the ability to fully customise the booking experience, residents can also view the facility information and check for any upcoming events that might clash with their booking plans.
02
Announcements & Notifications
Our system allows condo managers to reach the entire estate as a community and share important announcements and notifications to all residents with just a click. From holiday promotions and community event invitations to booking confirmations and payment reminders, residents will be notified whenever their bookings are successful and when an event is scheduled.
03
Payment Integration
Some facilities and events might require payments from residents and our condo facility booking system makes it a breeze. We can help integrate and customise different payment portals into your booking system.
04
Facility Use Reports & Analytics
From historical data to real-time facility usage information, condo managers can view how their facilities are being used - the frequency, the time & the day of the week. This allows better scheduling of events and maintenance work that minimises inconvenience for the residents.
Our Smart Condo Facility Booking System Features
Our booking system is an all-in-one solution that covers the design, website development, programming, photography, onsite training and web hosting. Our platform's key features include:
Resident Management (Owner / Tenant accounts)
Feedback Management
Event Management
Gallery Module
Web Portal Content Management
Online Facilities Booking Management
Banner Management
Announcement Module
Report Module
User Role Customisation
Our Portfolio
Delivering effective condo facility booking portal all across Singapore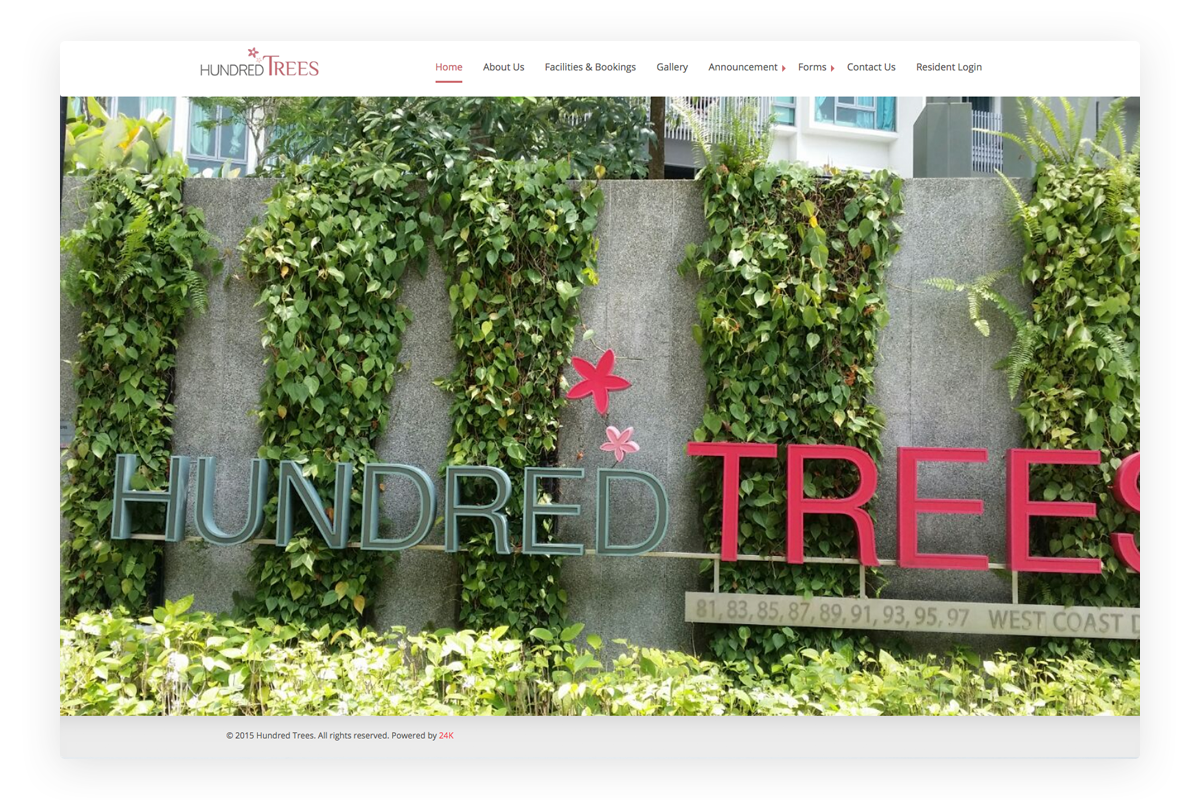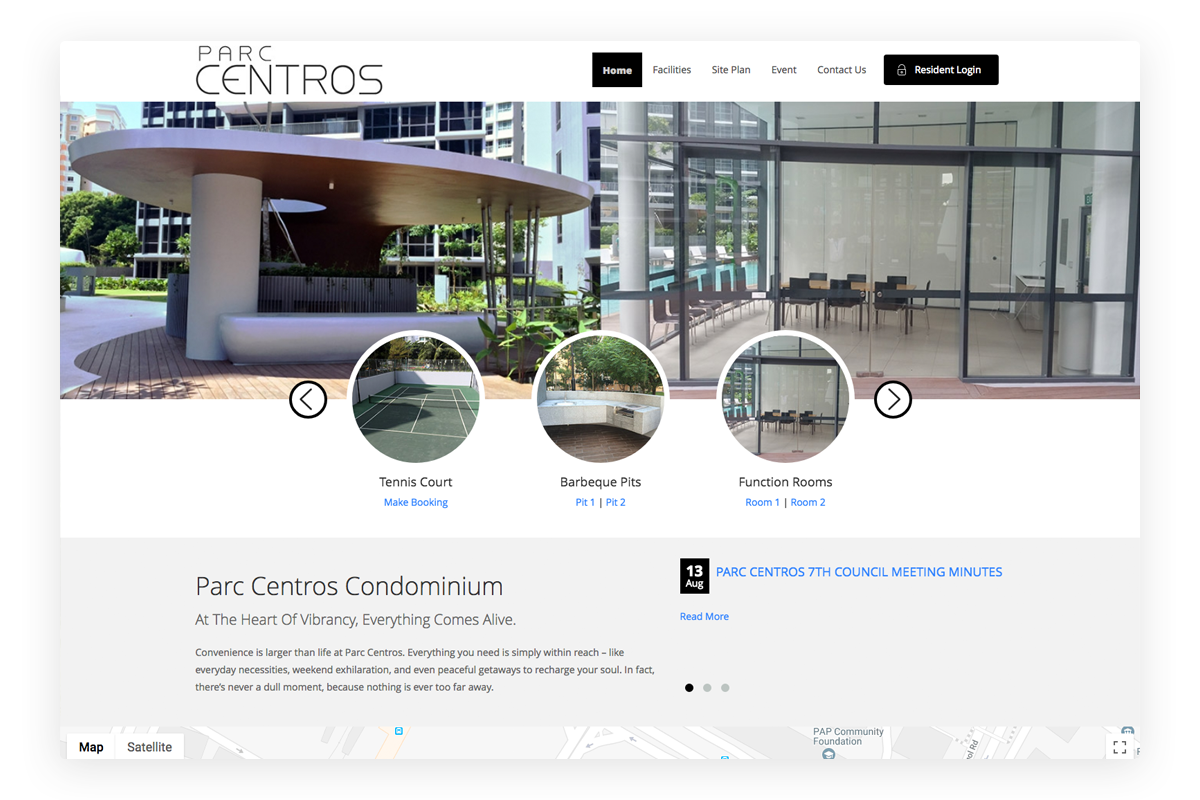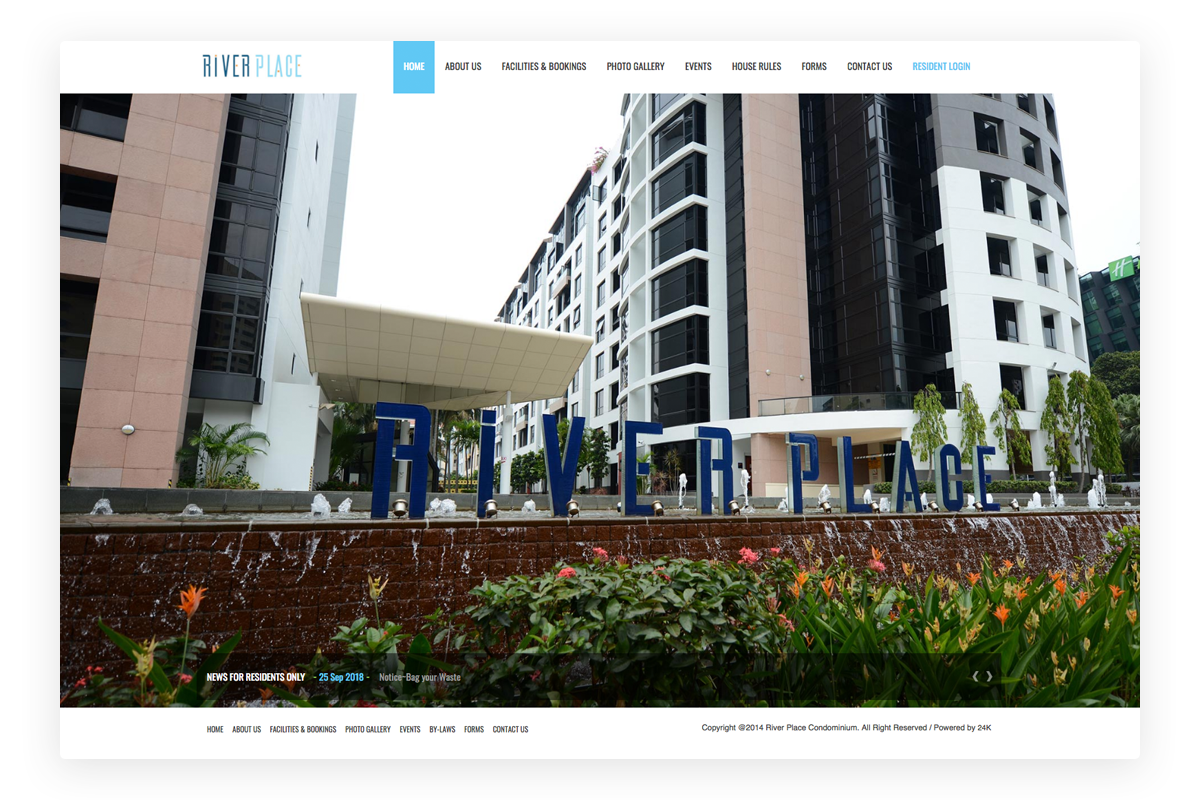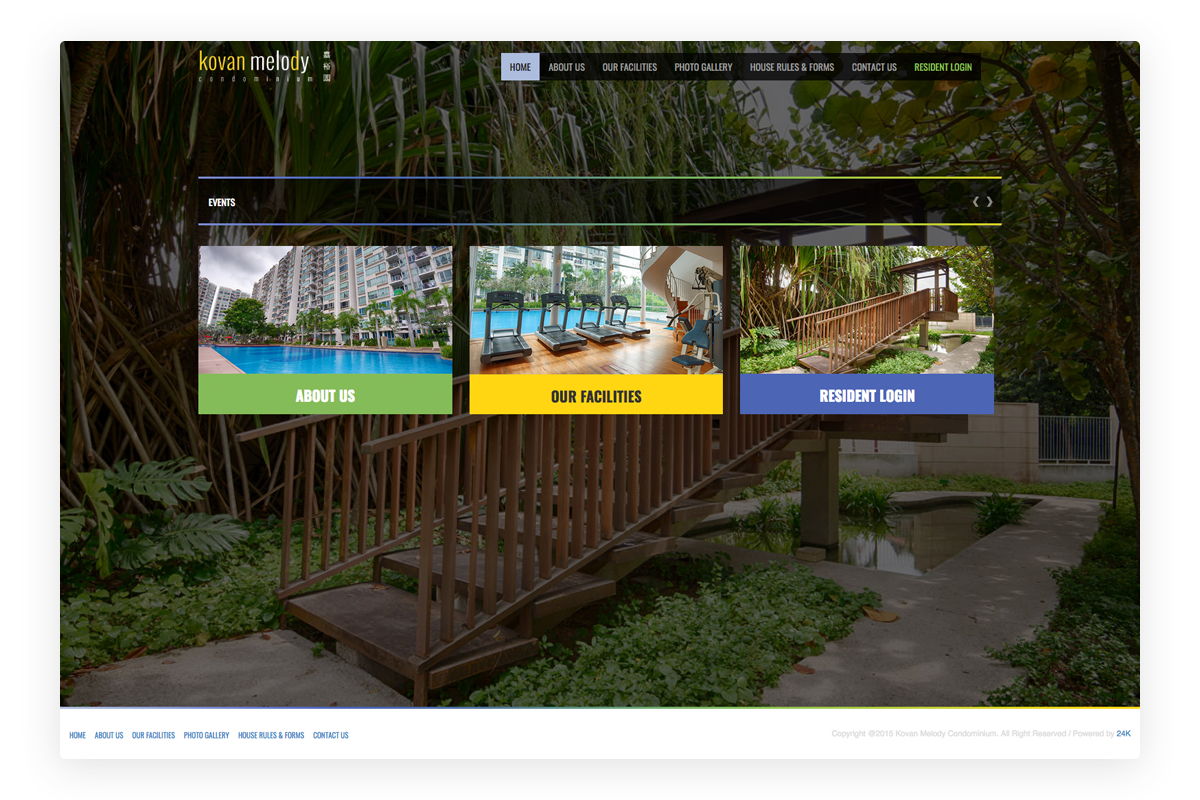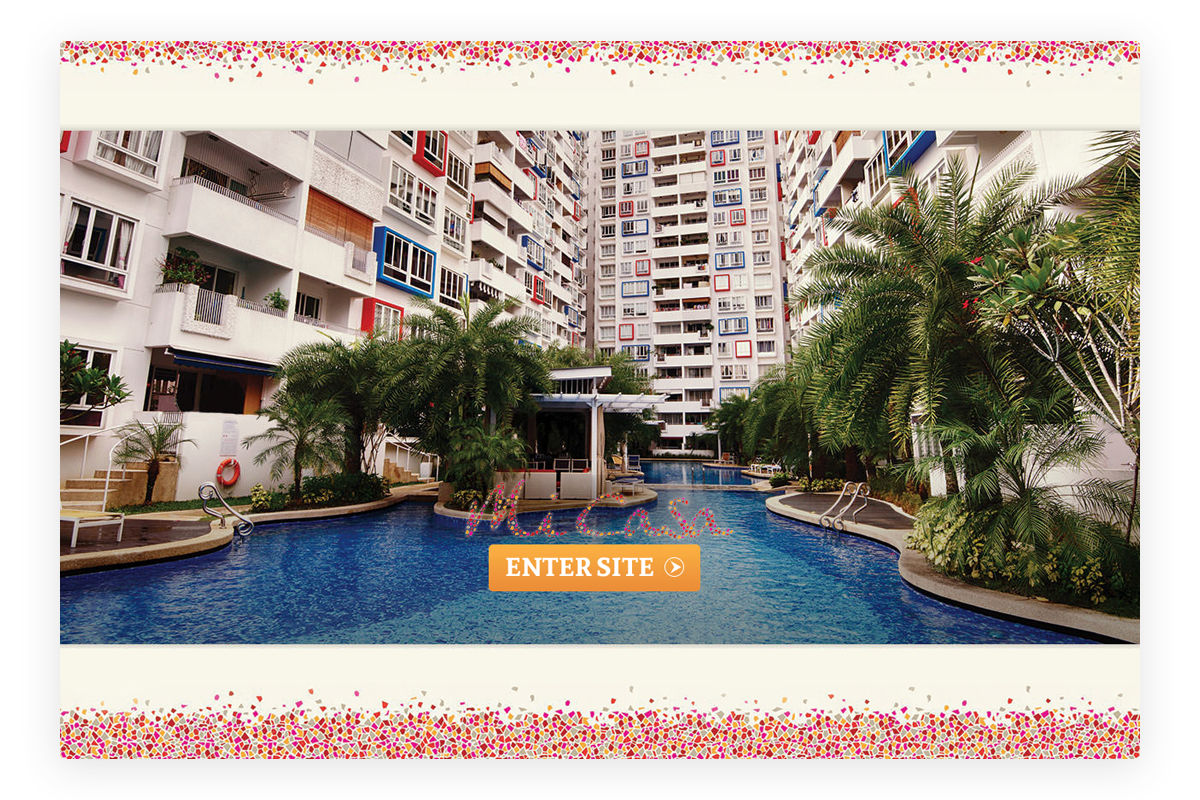 Why Choose 24K Design?
By focusing on quality we deliver outstanding results

Years Of Experience
Since 2009, we have collaborated with clients across multiple industries, with sizes ranging from SMEs to Fortune Global 500 companies.
Ready For Easier Online Condo Management?
Tell us more about your project